One of my favorite chamber music memories was during my first semester as a masters student, where I was assigned to play the Poulenc Sextet for wind quintet and piano.  I didn't know the first thing about playing with winds, had never even heard the piece, and I didn't know any of the players, who were mostly already in their 2nd or 3rd year at Yale.  More than a little uncomfortable, I walked into the first rehearsal, and immediately the oboe player jumped up to greet me with this startlingly buoyant grin, completely dispelling my visions of slinking to the piano bench under contemptuous sniffs.
I can't say I remember much about how I fit in with them playing wise, as it was 9 years ago and I was barely conscious.  What I do remember, though, was the strong personalities and playing of the wind players, and how much fun it was to be a part of that group. We had probably only one or two coachings throughout the semester, but I was struck by the creative ideas and interpretations bouncing around the room.
One of the players I bonded with was Aaron, the oboist, whose joy and enthusiasm for music was such a positive influence for me in that first year.  He later asked me to play for his Artist Diploma recital, which I guess designated me as the pianist who was cool with playing lots of wind/brass rep, because the flutist and bassoonist followed suite, and then their friends.  I loved it- wind players keyed me into breathing and phrasing that I never was aware of before, and they were super chill and open-minded.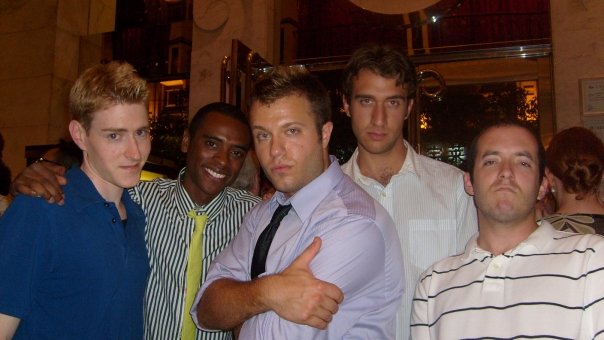 There are some people you meet in music school who you know you want to continue collaborating with long after you graduate.  Aaron is someone who's constantly thinking about new ways to reach people, and who's radiant positivity makes the people around him feel hopeful and uplifted about the vitality and importance of music.  (Added bonus – he's hilarious, and has a potential second career as a comic).
Aaron had gotten the position of oboe professor at UVA right out of school, and so when I moved to Virginia for this job, I contacted him to see if he was still there.  Happily, I discovered he not only was, but was actually only 2 hours away in c-ville, a relative hop-skip in the rural life.  So we invited him up here to be a guest artist this past weekend, and all of us just had a blast working together.  Aaron has a natural talent for public speaking, as well as a great love and skill for conversation and people, so he was in his element with Garth Newel's heavily interactive concerts.
Our concerts this week were made even more heartwarming because of the 80th birthday celebration of beloved patron, Amy Loeserman, for which Saturday's concert was in honor of.  Her son Aaron had picked Garth Newel because he knew that it would be perfect gathering place of music, friends, family for his mother. It was particularly touching to see all the love of her friends and family, and we were honored to show ours as well.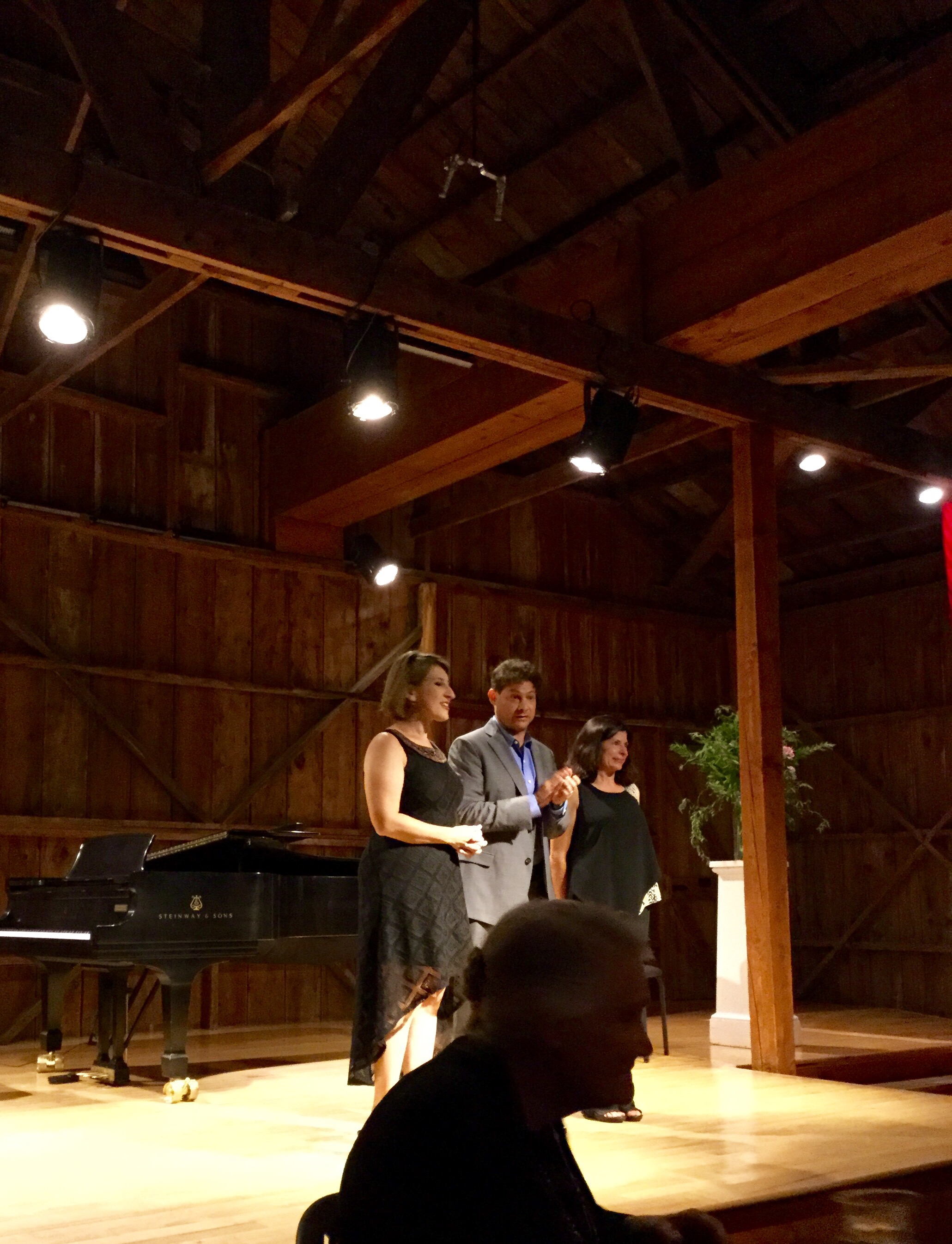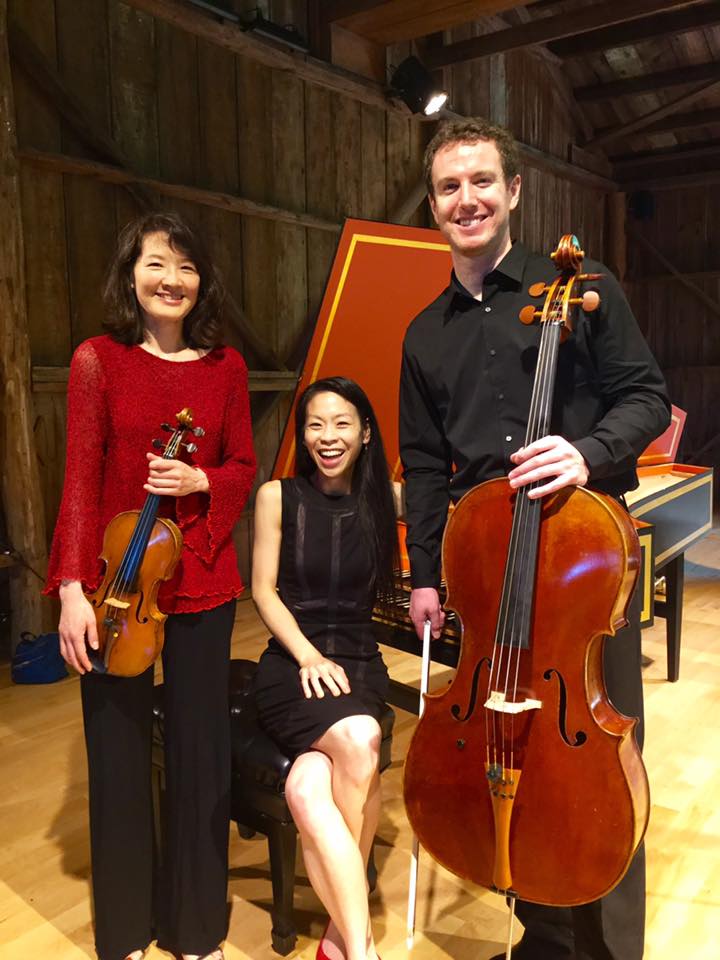 Sunday was a romp, and here are the pictures to prove it.