When I moved to Bath County at the beginning of September 2015, I was there just in time to catch the blowout string extravaganza that was last summer's finale. Always the gracious host, Shawn and the Garth Newel crew invited me to all the festivities, even though my official start date wasn't until a week later. I had been unsure of how appropriate it was for me to bother the directors with an email as trivial as an "OMG I'm here", so I had just cluelessly waltzed into the Garth Newel office without telling anyone, thinking it would be nice just to say hi. Shawn promptly invited me to his place where he was hosting dinner for the resident and guest musicians (which happened to include the awesome Enso String Quartet), as well as to hear/partake in the final concert shebang, and it was one of the warmest welcomes a new hire could get.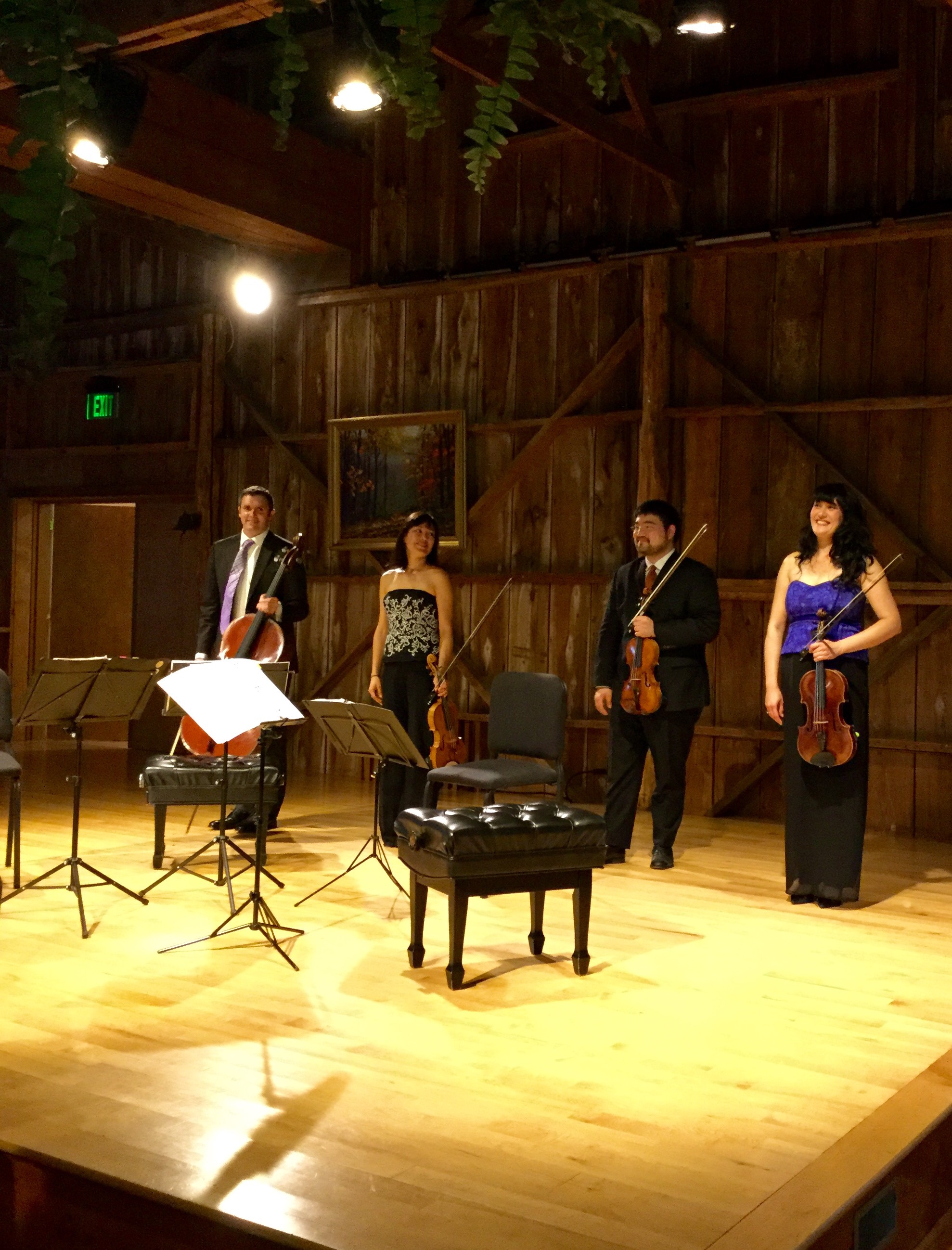 The reason I bring up this very self-centered story is because we just had a return visit of the Enso Quartet this past week, and I can't help but associate them with my start here at Garth Newel. They seemed so down-to-earth and fun, just like Isaac, Evelyn, Teresa and Shawn, and the overall feeling I got when I arrived was that everyone seemed to appreciate and enjoy each other's company. And they gave a fantastic concert! I distinctly remember that ethereal sound they got in Thomas Ades' Arcadiana, so hushed yet penetratingly pure that I got goosebumps.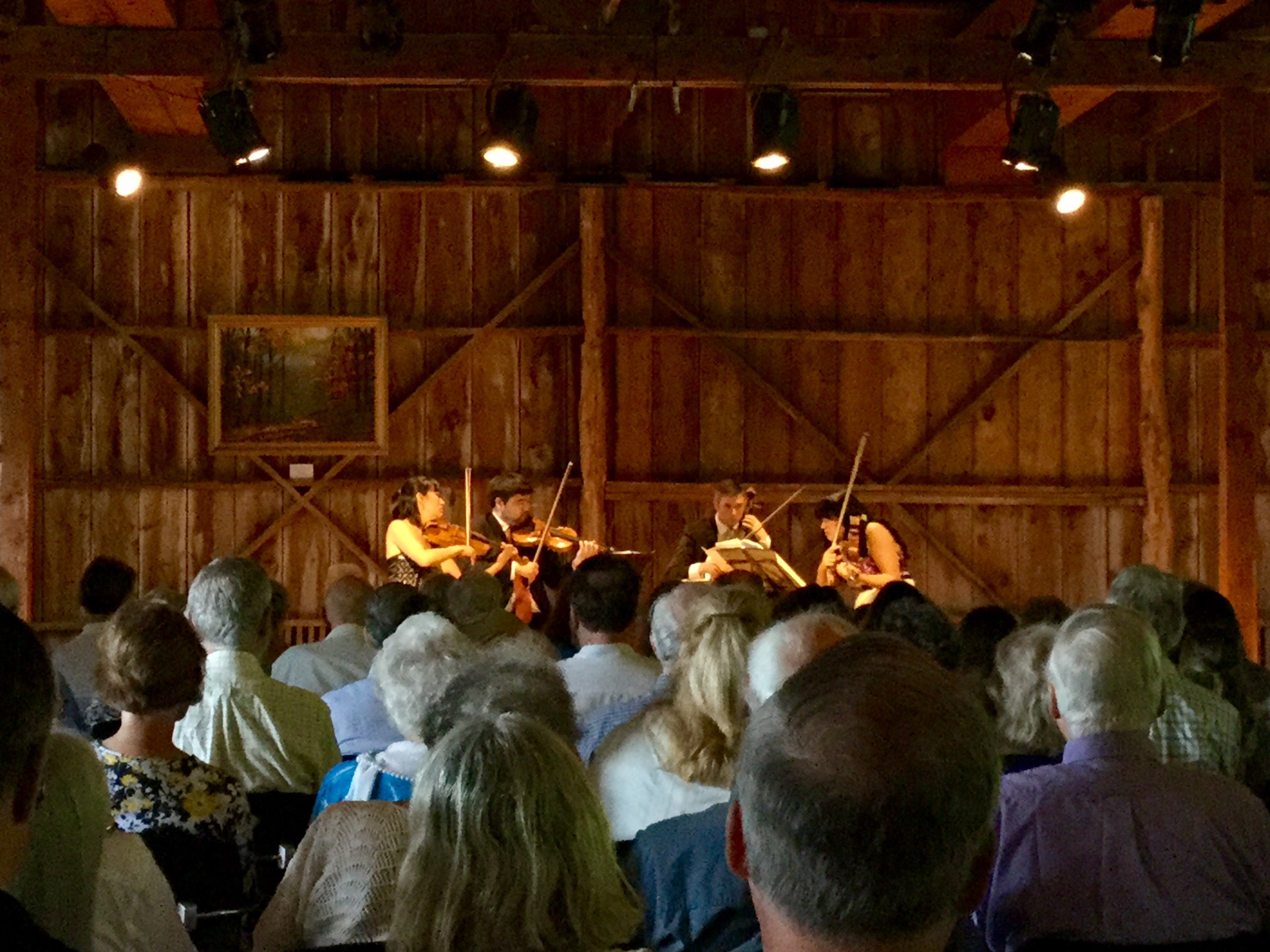 This weekend was a delight. We were charmed by their joyful Haydn op.20 no.6, energized by their athletic and vibrant Ginastera, and transported by their masterful interpretations of Beethoven op.74 and op.132. What was especially cool was that they included two new compositions in their programs: a delightful set of Renaissance pieces that Maureen arranged for string quartet, and a the US premiere of a Safe Haven (2016) by Brenton Broadstock, a visceral and moving work that enveloped the listener in an aural refuge.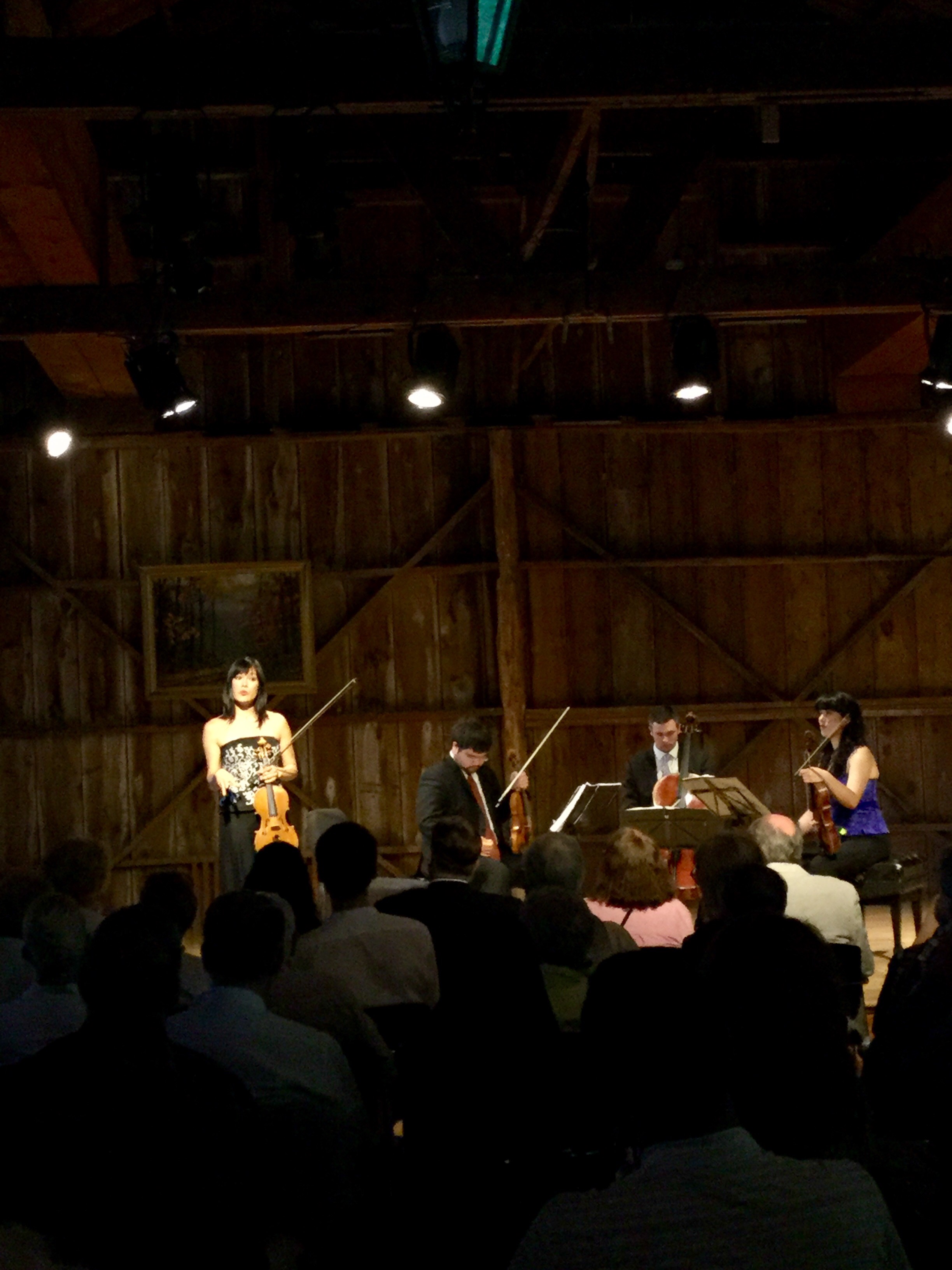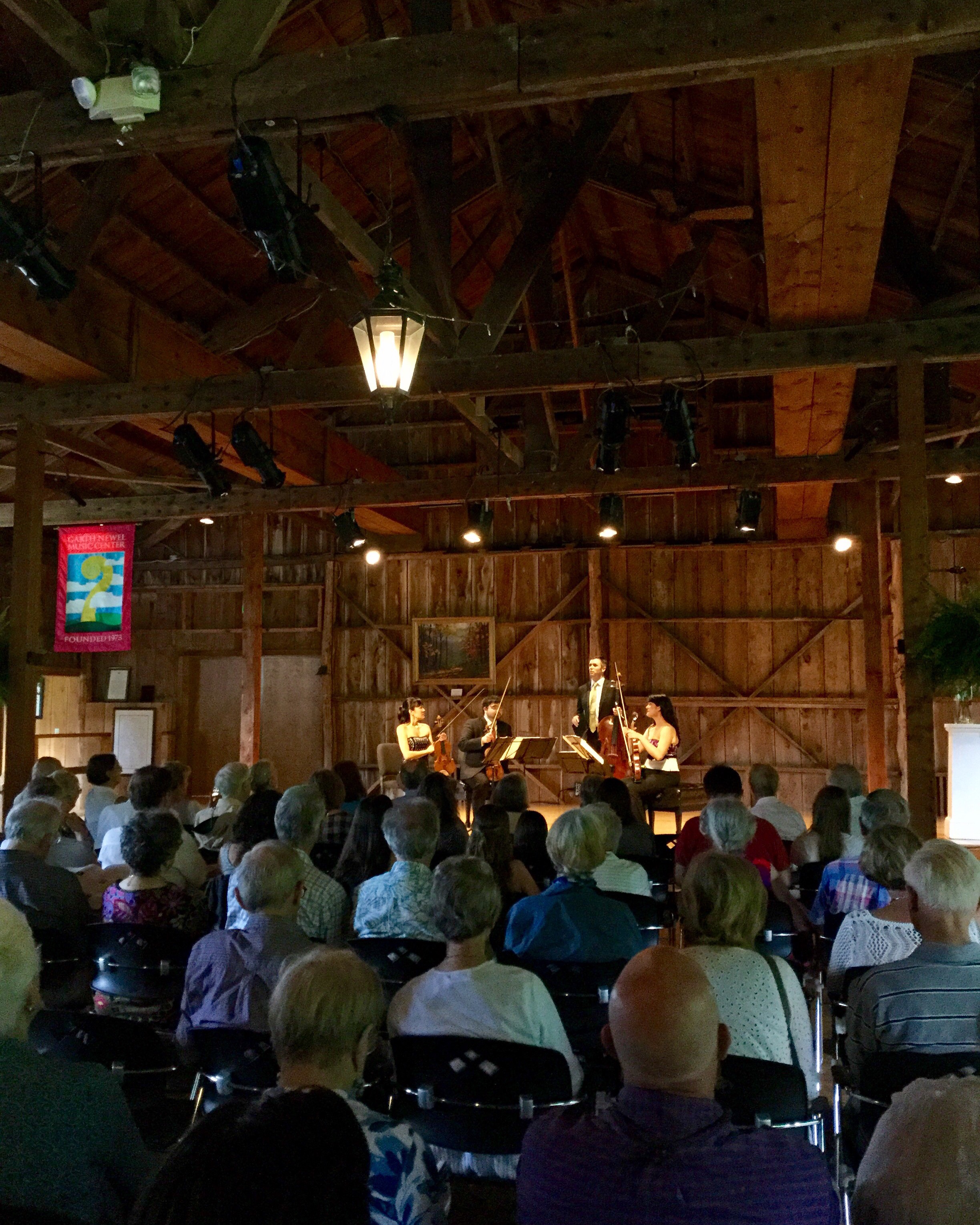 Am I sad that my body crapped out on me and I had to pull the plug on playing the Schumann Quintet with the Ensos? Of course. But there's always another time, and I think their beautiful performances this weekend was something we all needed.